Wisconsin Teen Is Sentenced to 40 Years in 'Slender Man' Stabbing
She did it in tribute to the fictional internet meme.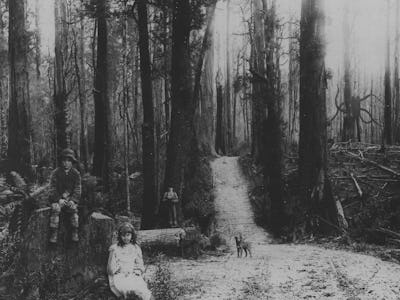 A judge sentenced on Thursday the 15-year-old Wisconsin girl who along with another girl, stabbed a classmate in 2014 in tribute to the fictional internet horror meme Slender Man.
Judge Michael Bohren said that Morgan Geyser was still at risk of hurting herself or others during the sentencing in a Waukesha, Wisconsin courtroom. Geyser received a sentence of 40 years in a mental hospital.
It's been more than three years since Geyser, then 12, and her friend, Anissa Weier, lured their classmate, Payton Leutner to a wooded area near suburban Waukesha. Geyser and Weier committed an assault that saw Leutner stabbed 19 times. She survived after crawling out into the road, after being left to bleed to death.
In August, 15-year-old Weier pleaded guilty to a charge of attempted second-degree homicide as party to a crime, with use of a deadly weapon. She was sentenced in December to 25 years in a mental hospital. Weier claimed she wasn't entirely responsible for what she did, because she was mentally unwell at the time.
Geyser's attorneys had argued during her trial that she suffered from psychotic spectrum disorder and schizophrenia, which could explain why she believed she was communicating with Slender Man, a fictional demonic presence made popular on sites like Creepypasta, where authors share "paranormal stories and short horror microfiction."
A fictional, Slender Man horror film, capitalizing on the character's creepy viral popularity, is slated to premier this summer.
See also:
With reporting from Emily Gaudette