Sony Announces Feature-Length 'Slender Man' Film
Slender Man fever just won't quit.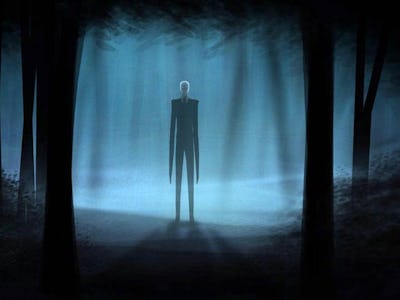 Something Awful forum's meme Slender Man is probably the most successful horror creation native to the worldwide web. Originating as a "creepypasta", or a collected series of internet-native legends and stories, Slender Man quickly grew into a pop-culture figure. Video games, internet videos, comics and even real-life violent crimes based on the character quickly appeared after he arrived.
Now, following a stream of high profile developments in the film and television world for "creepypastas", including a Max Landis produced SyFy show and an HBO documentary, comes news that Sony is developing a feature film based on the character.
Sony Screen Gems, responsible for such horror outings as The Exorcism of Emily Rose and Hostel is looking to adapt a screenplay by David Birke (13 Sins). While no other details about the project currently exist, this is just another in a long line of possible adaptations for the character. There was even a rumor circulating briefly that the next season of the highly successful American Horror Story would be based around the legend. That, however was debunked by the producers.
Slender Man is usually depicted as an incredibly tall figure, dressed in a men's suit and lacking any facial features whatsoever. Despite his seemingly innocuous appearance, the character's story has led to a series of high-profile examinations on internet culture.