Nutella Maker Slams Promotion After Riots Break Out Across France
The consequences were "deplorable."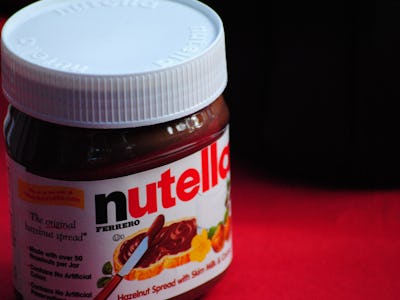 Flickr / brianc
Conflict erupted in French supermarkets yesterday as customers fought over heavily-discounted jars of Nutella. Across the country, the fracas was caused when the grocery store chain Intermarché put the hazelnut spread on sale for almost 70 percent off.
Nutella producer Ferrero was not happy about the altercations. In a statement released on Twitter Thursday, the French division of the company clarified that they had nothing to do with the decision to discount their product. The (translated) statement continued, "We deplore the consequences of this operation which create confusion and disappointment in the minds of consumers."
Video of the commotion in one store shows pushing, screaming, and a surprising amount of elderly people in the fray. One employee in L'Horme said that a customer ended up with a black eye, and a shopper in Rive-de-Gier compared the Nutella-crazed crowd to a pack of "animals," according to the French paper Le Progrés. In Saint-Cyprian, customers mobbed an employee who was pushing a pallet stacked with Nutella.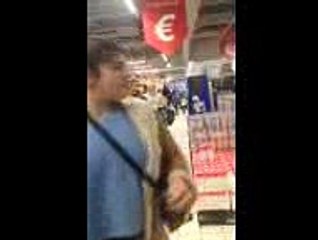 Despite the chaos, a lot of people reportedly escaped with a great deal of Nutella. Over a 15 minute span, one store in Saint-Chamond sold three months worth of the spread, according to [Le Progrés]. In Montbrison, some customers with foresight visited stores the previous day to hide jars of Nutella for purchase the following morning. Patrons loaded up boxes and bags with as many jars as they could carry. To mitigate the frenzy, some stores began to ration out their Nutella stock.
It's a jungle out there when discounts are on the line. The Nutella melees are reminiscent of Black Friday stampedes in the United States, where customers have trampled one another in pursuit of big screen TVs.
Despite the riotous atmosphere, some Intermarché locations will continue promotional sales through Saturday.