X-Men Director Bryan Singer Accused of Raping Teenager: What We Know
The incident allegedly happened in 2003.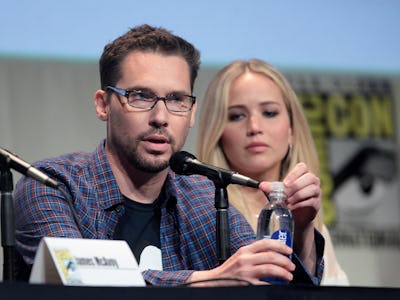 Gage Skidmore
Bryan Singer, the blockbuster director responsible for several of the X-Men films, has been accused of raping a man when he was 17-years-old.
Cesar Sanchez-Guzman alleges that in 2003, while attending a party on a yacht near Seattle, Washington, Singer ushered him into a small room and then assaulted him, forcing him to perform oral sex and then raping him. Sanchez-Guzman's lawsuit also states that Singer explained to Sanchez-Guzman that he was a producer in Hollywood and that he could help the young man get into acting if he never mentioned the incident. He also allegedly told him that "no one would believe him if he ever reported the incident, and that he could hire people who are capable of ruining someone's reputation."
A representative for the filmmaker said in a statement that Singer is denying the allegations and "will vehemently defend this lawsuit to the very end."
The accusation against Singer comes at a time when many victims of sexual assault are coming forward to expose powerful individuals in the entertainment industry. Whereas many victims have come forward to the media with anecdotal evidence of their experiences, Singer's accuser has also filed a lawsuit against him.
Although generally there are limits on the length of time that's allowed to pass between the occurrence of an assault and the actual filing a legal action, Washington state law is different. It allows victims to file a lawsuit within three years of the date of when they realize that the abuse they've experienced has impacted them. It's a interesting distinction to the law, as trauma can often come to the surface for many survivors later in life.
A statement from Singer's representatives say that the lawsuit has been filed by one of the lawyers who represented Michael Egan, a man who pressed charges against Singer and other industry figures for sexual assaulting him as a teen. That charge, filed in 2014, was later dropped, and Egan's attorneys actually had to issue a formal apology saying the accusations had been untrue in regards to two of the industry figures named in the case.
There's no news yet as to how the the lawsuit will proceed.