Bitcoin Blazes Past $14,000 As We Were Writing About It Passing $13,000
Is there any stopping this cryptocurrency train?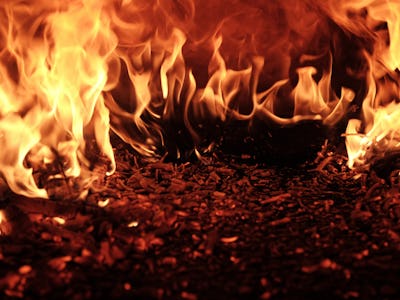 Unsplash / raquel raclette
Bitcoin surged to $14,000 on Wednesday, according to the CEX exchange, reaching an all time high literally hours after surpassing the $13,000 mark. The cryptocurrency's subreddit was in in absolute awe at the gains its been able to put up in hardly any time at all.
"I checked my Bitcoin price app because I hadn't checked in a few days, I couldn't believe it," said Reddit-user Cant-Find-Username Last time I looked we were struggling to beat 11k…this is crazy. 2018 is going to be a big year."
As of this writing, bitcoin's value has dipped back below the $14,000 line, sitting at about $13,900, though the volatility of the blockchain-based cryptocurrency's price means that will change by the minute. Case in point: We were almost finished writing about bitcoin breaking the $13,000 barrier at midday Wednesday when it passed $14,000.
These are the latest chapters in bitcoin's meteoric rise, as it hit $12,000 for the first time Tuesday. These gargantuan boosts in value also come after a major plunge in early November when Bitcoin dipped by about $2,000 in a matter of hours.
That hiccup in the cryptocurrency's otherwise stellar track record fueled some people's suspicion that the this golden era will come crashing down.
But with today's gains soaring past anything it has done before, all of the Bitcoin believers can take a breathe a sigh of relief. At least for now.
While some bitcoin proponents see 2018 as a year when the cryptocurrency reaches as high as $100,000 — keep in mind, it started 2017 at less than $1,000 — it remains an extremely open question whether this type of growth can keep going over long periods of time, especially if it continuously grows close to $2,000 every day. Reddit user EmAreDubs put it best.
"This surge definitely isn't sustainable. In the past 30 days the value has risen approximately 80 percent," they said. "If it continues at that rate throughout 2018, by this time next year, 1 bitcoin will be worth over $15 million, i.e. bitcoin would be worth more than the entire world's wealth at the moment. Not gonna happen," they said.
But we'll have to see. It might be at $15,000 tomorrow… or by the time this is published, knowing our luck.