Check Out the Five Books Bill Gates Loved this Year
"Reading is my favorite way to indulge my curiosity."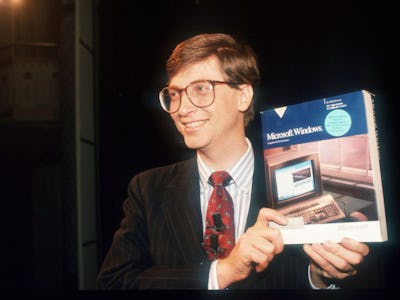 Twitter
To say Bill Gates is an avid reader is something of an understatement. In 2016, the billionaire Microsoft founder told The New York Times that he reads about 50 books a year — which really puts the rest of us who aren't responsible for a multi-billion dollar charity foundation to shame.
On Monday, Gates posted on his personal blog a few of his favorite reads from the last year. Somehow he managed to narrow it down to five, with honorable mention going to a couple of non-fiction reads, as well as John Green's novel, Turtles All the Way Down.
"Although I'm lucky that I get to meet with a lot of interesting people and visit fascinating places through my work, I still think books are the best way to explore new topics that interest you," Gates writes.
Here are his top five:
Bui's family left Vietnam in 1979. This graphic novel recounts her experiences as a refugee, and her reflections on the effects of diaspora and family as she becomes a parent herself.
Harvard sociologist Matthew Desmond follows the experiences of eight families in Milwaukee living in poverty. "He gave me a better sense of what it is like to be poor in this country than anything else I have read," Gates says.
The British comedian has penned a self-deprecating autobiography that Gates says had him laughing out loud.
This Pulitzer Prize-winning novel follows a communist double agent as he relocates to Los Angeles following the Fall of Saigon.
Gates says that Smil is one of his favorite authors, and his latest book traces our relationship to energy. From fire to fossil fuels, energy has shaped the course of history, and Gates says this book will leave you feeling smarter and better informed.
Check out Gates describing his fave new books in his own words in this animated video: