Bill Gates Wants to Use Bitcoin to Help Poor People
Here's why that might actually work…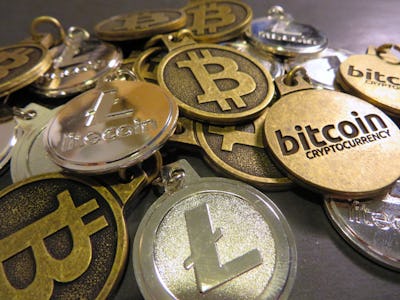 Flickr user btckeychain
Although bitcoin has plenty of detractors, the world's largest cryptocurrency has continued to grow fast in its seven years and counting. And now it can count the richest man in the world among its supporters.
The Bill and Melinda Gates Foundation recently awarded a $100,000 grant to Bitsoko, a Ghana-based startup that acts a bitcoin wallet providing merchant services to African markets. The Gates Foundation awarded the money through its Grand Challenges Exploration initiative that focuses on ways to provide financial services to impoverished individuals and communities.
Bitsoko aims to use the money to fund a new project that will expand services to Zimbabwe and Sierra Leone. If it's successful, the Gates Foundation will offer up a follow-up grant of $1 million.
There are actually plenty of reasons to think Bitcoin can help the poor. The developing world has an insane lack in financial services that can work with low-income residents and small businesses. There aren't enough banks or institutions where poor people can walk in and figure out options that could help their financial standing.
But since Bitcoin operates as a digital currency, you don't need to open up a physical account somewhere. You can start taking advantage of mobile transactions, which open up connections not just within the town or country, but also to global networks. Migrant workers can also use bitcoin to bypass the high fees needed to send money back to families — and they can do it instantly.
"Bitcoin is exciting because it shows how cheap it can be," Gates himself told Erik Schatzker during an interview with Bloomberg TV's Smart Street show. "Bitcoin is better than currency in that you don't have to be physically in the same place and, of course, for large transactions, currency can get pretty inconvenient."
The best evidence of Bitcoin's potential is Kenya, where several businesses are already using Bitsoko to complete transactions through bitcoin. As Bitsoko expands across the region, it may be able to help connect poorer communities together and strengthen ties so that economic success in one place could spread out to other areas as well.