How to Stream Taylor Swift's 'Reputation'
The album has just arrived on streaming services.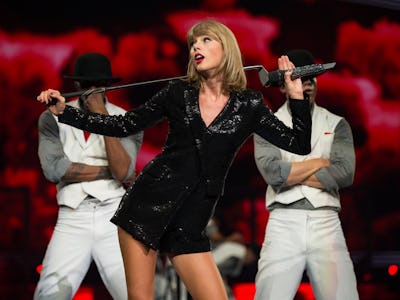 Getty Images / Christopher Polk
Taylor Swift's Reputation launched on streaming services Friday, just under a month after the singer's sixth album hit store shelves. Swift, who has had a somewhat tough relationship with these services in the past, celebrated the news with a post on her social media accounts.
Swift's Instagram claims that the album will be available on all streaming services. At the time of writing, it's become available on Spotify, Tidal and Apple Music. The Wall Street Journal reports that it will also be available on Pandora and Amazon Music Unlimited.
It's a marked change for Swift, who butted heads with Apple over the rights to stream her previous album 1989, claiming the newly-launched service was unfair as it did not compensate artists for streams that occurred during the free three month trial period. Following her complaints, Eddy Cue, Apple's senior vice president of Internet Software and Services, confirmed over Twitter that the company would change course and reimburse artists.
It's not just Apple that Swift has clashed with. In 2014, Swift pulled her entire back catalog from Spotify, claiming the service devalued her music. This summer, she suddenly placed it all back on the service, and posting on Instagram that the move was "in celebration of 1989 selling over 10 million Albums Worldwide and the RIAA's 100 Million Song Certification announcement."
How you want to stream Reputation depends on the service that works best for you. Although Spotify offers a free tier, Apple Music offers integration with the HomePod and Apple Watch if you're tied into the company's ecosystem. Tidal, on the other hand, offers a premium lossless tier of streaming if you want the very best in high-end audio.
For those that are set on Spotify, you can stream the album below: