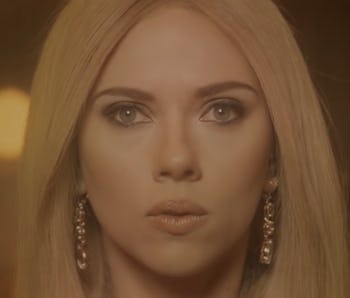 Culture
'Complicit' is Dictionary.com's Word of the Year Thanks to This SNL Sketch
Searches for the term surged this year.
SNL/YouTube
Dictionary.com has announced its word of the year is "complicit," following several big spikes in searches for the term after major scandals. The term edged out other contenders like "nazi," "climate change" and "fascist" to claim the top prize.
One of the major drivers of searches for the term occurred when Saturday Night Live aired a sketch that involved a perfume for Ivanka Trump called "Complicit." The show ribbed her for claiming feminist credentials while also having a heavy involvement in President Donald Trump's administration. Following the broadcast, searches for the term shot up by 10,000 percent on March 12.
In the dictionary's own terms:
Complicit means "choosing to be involved in an illegal or questionable act, especially with others; having partnership or involvement in wrongdoing." Or, put simply, it means being, at some level, responsible for something . . . even if indirectly.
Two other spikes occurred during 2017. On April 5, the real Ivanka Trump triggered another round of surges when she said that she was complicit, as long as complicit meant "wanting to be a force for good and to make a positive impact." This is not what "complicit" means, as internet users responsible for the 11,000 percent spike would have learned.
The third spike happened on October 24, when Senator Jeff Flake said that he would "not be complicit," and announced his retirement.
"Our choice for Word of the Year is as much about what is visible as it is about what is not," the outlet said in its statement. "It's a word that reminds us that even inaction is a type of action. The silent acceptance of wrongdoing is how we've gotten to this point. We must not let this continue to be the norm. If we do, then we are all complicit."
It's not the only outlet to choose a Trump-themed word. Collins Dictionary announced earlier this month that "fake news" was its word of the year, owing to the spike in usage from the president. Last year, Oxford Dictionaries announced that "post-truth" was its word of the year in the aftermath of Trump's victory.
Watch the sketch below: