Is Snapchat Bringing the Best Friends List Feature Back? Fake News Strikes Again
You can't believe everything you see online.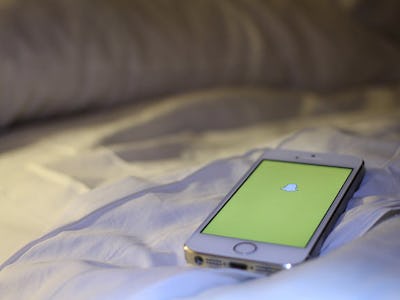 Flickr / theglobalpanorama
The internet had a brief panic attack this week when they saw on Twitter that Snapchat was bringing back an old feature that let users see their friends' Best Friends lists.
Snap removed this feature back in January 2015, much to the dismay of users who got a kick out of seeing people in relationships get caught cheating due to a suspicious top Best Friend.
The problem with this viral tweet that broke the news Tuesday? It's fake. The screenshot is supposedly from Snapchat's site, but the image is doctored. If you go to the URL in the image, forbusiness.snapchat.com, this is what the site actually reads:
Snapchat Support's Twitter confirmed the tweet was inaccurate and responded, "False news strikes again."
Still, the false tweet was up for 18 hours overnight on Monday before Snapchat responded, giving users ample time to cheer — or curse — its return.
This isn't the first time this week Snapchat has had to debunk a rumor about the app. After Snapchat went down for a few hours Monday, prank news site Channel45News.com posted that Snapchat was shutting down. The story, of course, caught on like wildfire, especially as users solely reading the headline failed to click on the article link that indicates the story is a prank. Snapchat soon after tweeted that the story was "#fakenews" to the relief of teens with Snap streaks everywhere.
So perhaps take this as a sign to tread carefully and verify before you believe a wild rumor online. But let's be real: this spreading of false info happens over and over again, and probably won't stop any time soon.
If you liked this article, check out this video about the tween version of Google Glass: Snapchat Spectacles.