What We Know About Snapchat being Down 
The teens got real antsy.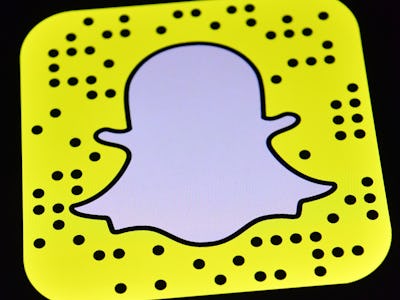 Getty Images / Carl Court
Snapchat — or Snap Inc. as it's now going by — was down for about three hours and as usual, its users freaked out.
Social media users first noticed the outage earlier in the afternoon, when they couldn't upload posts to their accounts. It wasn't long before the hashtag #SnapchatDown began trending.
Inverse emailed Snap asking what caused the outage but haven't gotten a response yet.
Some users even thought the problem was on their end, with user @lekeep_ tweeting "When you reinstall Snapchat coz you think you're the one with a problem then see Snapchat are telling people not to log out #SnapchatDown(https://twitter.com/hashtag/SnapchatDown?src=hash)"
The company's official support Twitter account got right onto the issue, acknowledging that the popular app is down and they're working to fix the problem.
While most Snap users seemed to be poking fun at their reliance on the app, others were genuinely concerned about their accounts being down.
If you're familiar with Snap's "streaks" feature, you'll know that time is of the essence when it comes to Snapping back and forth with your besties.
Missing a day will result in your fire emoji (days Snapping) or yellow heart emoji (best friend) disappearing.
Thankfully, Snap was back up before the end of the day, saving millions of streaks along the way.
If you liked this article, check out this video of the tween version of Google Glass, Snapchat Spectacles.