The iPhone Game 'HQ Trivia' Turns Worst Part of TV Game Shows into the Best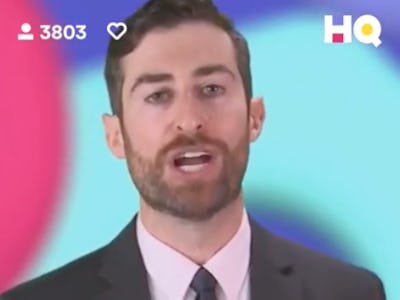 YouTube
On paper, HQ Trivia is a bad game. Where most iPhone quiz game apps allow people to play whenever they want, the live trivia game from the creators of Vine forces everyone to wait for two time slots every day to play as a big group.
But this apparent flaw — its clearest debt to the experience of watching shows like Jeopardy! at the same time every weeknight — has got people talking, and could be the reason why the game is such a runaway hit.
The game runs every day at 9 p.m. Eastern time, with a second slot on weekdays at 3 p.m. You have 10 seconds to respond to questions, as host Scott Rogowsky reads them out one after another. There's a comment section, cash prizes, and an urgency brought about by the fact you're playing with tens of thousands of people all at once.
"We all grew up watching 'Jeopardy' and 'Wheel of Fortune'. That's our basis for this kind of stuff," former Vine co-founder Rus Yusupov told TechCrunch in a story earlier this month.
These game shows gather followings, as people tune in at the same moment every week to watch the next installment. This can create shared cultural moments: One Jeopardy contestant shocked viewers last week when he stormed into the lead and won the game with just a dollar. Similarly, the appearance of IBM's supercomputer Watson on the show is remembered as one of the most visible advancements in artificial intelligence. It's fun, it creates urgency, and already a similar community is forming around HQ Trivia:
The regular schedule also means fans can arrange their days around it.
The game's commenting system also means players can pile in, complain about tough questions and socialize. Watch a full game in action here:
In fact, what seems like its biggest flaw may turn out to be what propels it onto iPhones everywhere.
"It's the freshest thing in a long time & reminder about how much fun mobile used to/can be," Alex Rainert, head of product and design at the New York Times, said on Twitter.
HQ Trivia is available from the iPhone App Store.