How to Find Netflix's Creepy Upside Down Easter Egg for 'Stranger Things 2'
The Upside Down has invaded Netflix.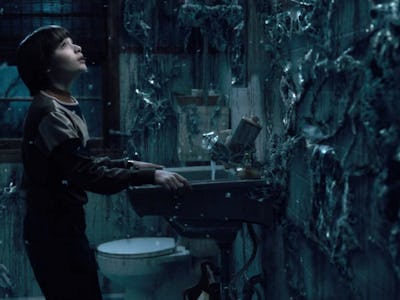 Netflix
The Upside Down is breaking out into the real world, and Netflix's website is the epicenter. In honor of the upcoming premiere of Stranger Things Season 2, Netflix has buried an Easter Egg of sorts into its streaming site. Here's how to access it.
If you log onto Netflix — the usual streaming site where you just finished binging Mindhunter — Stranger Things will be the first option at the top, taking up the large banner. But some of the glowing vines you'd normally find in the Upside Down are creeping along the right side of the screen. Click on them, and you'll be transported to an Upside Down version of Netflix.
Now, this trick doesn't last too long. Your cursor becomes a flickering flashlight and, about 10 seconds in, the Demogorgon will attack and you'll be transported safely back to the "real" version of Netflix.
Our only question is: Why not Upside Down-inify all the Netflix Originals? Can we transport the Fuller House family to the Upside Down? Could Mindhunter somehow get darker? Something to think about.
Stranger Things Season 2 premieres on Netflix on October 27.