'Gran Turismo Sport' Is Helping Police Improve their Actual Driving
Lincolnshire Police are using the PS4 to train up.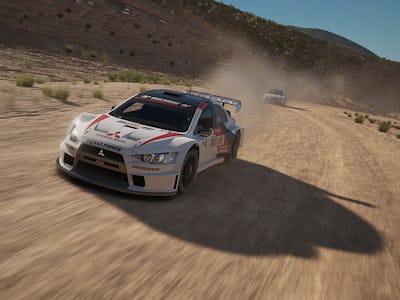 Gran Turismo Sport
Police in England are using Gran Turismo Sport to train their driving skills, improving their times on a real-life lap by taking on board lessons from the video game. The new game, which launched on Tuesday for PlayStation 4, is the latest entry in the long-running racing simulator series, and it aims to train up drivers for real tournaments.
"There will never be a replacement for traditional training methods but we are always looking for innovative ways to supplement the learning of our officers and staff," Shaun West, assistant chief constable for the Linconshire Police, told Auto Express. "If Gran Turismo can help to train world-class racing drivers, then we were keen to explore whether it could offer anything to our officers and help expand the way we think about evolving and refreshing our training methods."
Four officers from Lincolnshire Police spent a day training at the nearby Silverstone racing circuit, driving an initial lap in their patrol BMW before switching to the game and repeating the lap on the same circuit. The game identified over and under steer, late braking and speeding around corners. They then went back to the track and raced a second time to take the game's lessons on board. Some of the officers reduced their times and improved the smoothness of their lap.
Watch Gran Turismo Sport in action here.
The new game is set to offer players the chance to earn an actual motorsport license from the Fédération Internationale de l'Automobile. Preseason races for the Gran Turismo Sport championship will start next month, with the first full series starting next April. Winners will attend the annual federation awards ceremony, earning their winning cup alongside real race drivers.
This new focus comes at a price, though. Early reviews have focused on the game's lack of content compared to previous entries, offering around one eighth of the cars featured in Gran Turismo 6, and less than half the tracks of the previous entry. More content is promised in the future, but it's not clear whether it will be free.
However, its new direction has given it a clear sense of purpose that distinguishes it from Xbox One rival Forza Motorsport 7, according to one reviewer.
"This is possibly the most focused, directly enjoyable game Polyphony Digital has put out since the heady days of Gran Turismo 3," Eurogamer said in its review. "Racing improves the breed, industrialist Soichiro Honda once said, and Gran Turismo Sport is proof positive of that."
If you liked this article, check out this video on five reasons to get excited about self-driving cars.