Equifax is Getting Access to Everyone's Data Again, Thanks to the IRS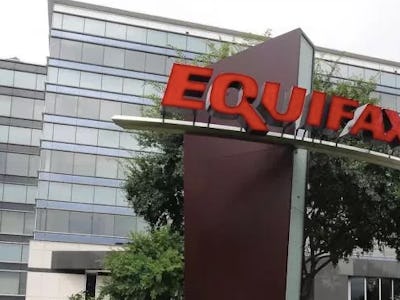 In what appears to be more evidence that we are living in a computer simulation that has finally gone off the rails, the Internal Revenue Service has awarded a multi-million dollar contract to Equifax, the least-trusted credit reporting agency in the entire world, so that it can verify taxpayers' identities.
On September 30 — the last day of the 2017 fiscal year — a contract worth $7.3 million was awarded to the agency that exposed the sensitive data of 143 million Americans this summer. The contract was posted Tuesday on the Federal Business Opportunities website. According to the IRS notice:
This action was to establish an order for third party data services from Equifax to verify taxpayer identity and to assist in ongoing identity verification and validations needs of the Service.
The contract has been awarded so that the IRS doesn't experience a lapse in identity checks while it resolves a dispute with its previous contractor.
In case you've been living under a rock, it was discovered in September that from May to July, a breach to Equifax's cybersecurity exposed the highly sensitive data of of the company's American, Canadian, and British consumers. The information included people's names, birthdays, driver's license numbers, credit card numbers, and Social Security numbers, providing a treasure trove for identity thieves.
In the midst of being awarded large sums of money in government contracts, executives at Equifax are also being investigated by the the Department of Justice. Joseph Loughran, Rodolfo Ploder, and John Gamble sold about $1.8 million in company shares after the breach was discovered, but before it was publicly announced.