Instagram Update: How the Comment Filter Works and What it Does
Because we all know that evil tends to lurk in the comment section.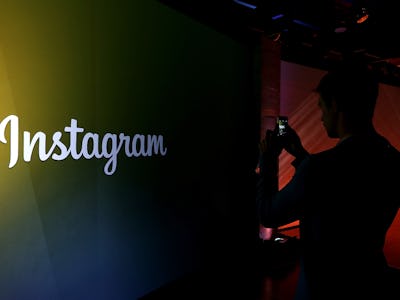 Getty Images / Justin Sullivan
Spam accounts, your embarrassing aunt, trolls, haters: we've all been a victim of unwanted Instagram comments at some point or another. No more!
The Facebook-owned photo-sharing app debuted some new tools Wednesday that aim to "keep Instagram a safe and positive place for self-expression." Using these features will allow people with public Instagram posts to limit the ability of other site users to comment. This means you can limit commenters to people you follow and/or your followers rather than just randos. People with both public and private Instagram accounts can also specifically block certain users from commenting (sorry, Aunt Betty).
How To Set It Up
1.) After opening the app, head to your own profile and open the Options menu by clicking the gear-shaped icon that appears at the top of the page next to the "Edit Profile" button.
2.) Scroll down to the Settings section, where you will find the Comments subcategory.
3.) There you will find Comment Controls. This section now enables you to choose "Block Comments From," which allows you to select users to silence either en masse by their follower/following status or manually. and a filter that allows you to hide comments with specific keywords.
What Else is New?
Another step that Instagram has taken in helping keep its users from having to interact with offensive or hateful content is one that began back in June. That was when the site first launched a filter for automatically blocking offensive comments written in English. Now, the app is expanding this service for Arabic, German, French, and Portuguese as well. Users can elect to use this filter in the Comment Control menu.
Other functions Instagram introduced include an anonymous reporting option for Live Video should you see someone in need of support and some promotional "#KindComments" stickers to be used in Instagram Stories for the purpose of encouraging positivity.
Who is This for?
While the spam problem tends to plague public users indiscriminately, the specifics of the Comment Control keyword-based functions are part of Instagram's larger focus on being sensitive to its more vulnerable members. That includes harassment targets and those who are specifically sensitive to certain mental health topics.
It's not the first time the app has gone out of its way to ensure the community is a safe space, having added the equivalent of 'trigger warnings' in the form of a graphic content filter earlier this year.
Because of the way so many users look to the platform as a place to talk about mental health and seek or offer support, these creative approaches are meant to give users options instead of banning certain topics altogether.