The Latest 'Inhumans' News Maybe Isn't As Bad As You Think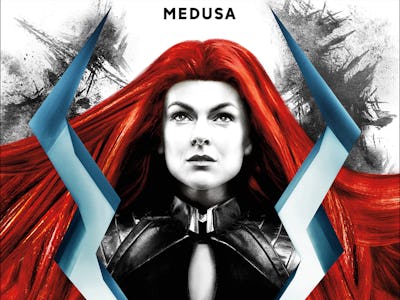 Marvel Entertainment
The rest of 2017 looks to be loaded with Marvel television, with The Punisher hitting Netflix, Runaways coming to Hulu, and the next season of Agents of S.H.I.E.L.D. ready to air on ABC. But Marvel's other new show, Inhumans, looks like it's already been canned before it could even hit the TV airwaves. Or has it? The internet is currently making a big deal over a new poster for Inhumans which contains copy that seems to hint there won't be a Season 2, except it's not new copy at all.
What Happened:
A new poster for Marvel's Inhumans, released on September 21, contains copy that advertises "SEE THE COMPLETE SERIES" on September 29. That line sparked the internet's rumor mill, which is already betting that the beleaguered Marvel series has already been canceled. It's only a complete season if there's not going to be a Season 2, after all. Problem is that a poster released back in June advertised the same exact thing
Check out the new poster, followed by the older poster from June. You'll notice that both contain the same copy, "See the Complete Series."
Below, the old poster from June.
What It Means:
Despite the negative reactions and overwhelming disinterest towards the series, There's no new official confirmation that Marvel canceling Inhumans. Seems pretty likely, though.
What's Next:
Inhumans will finish up its IMAX theatrical run with a whimper before premiering on ABC on September 29. With Agents of S.H.I.E.L.D. waiting until much later in the fall to air its new season, perhaps Marvel fans eager to satisfy their itch will watch Inhumans in greater number than they did in theaters. That is, if fans aren't distracted by The Punisher on Netflix.
Marvel's Inhumans will premiere on ABC on September 29.