This 'Justice League' Villain Has Almost Certainly Been Cut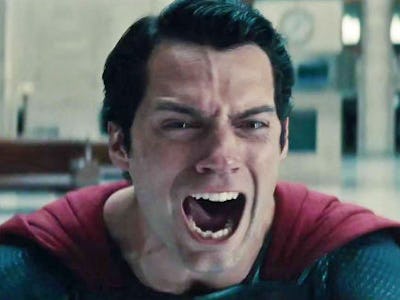 Warner Bros. Pictures
Superman's greatest nemesis, Lex Luthor, allegedly won't appear in Justice League now, and it doesn't have anything to do with Superman being very dead.
What Happened
According to reports from Batman News, a screening of Justice League for test audiences didn't feature any scenes with Lex Luthor, which is a departure from previously teased versions of the film that had Jesse Eisenberg reprise the role from Batman v Superman.
A deleted scene from Batman v Superman provided a cameo for Steppenwolf, one of Darkseid's generals, when he appeared in the same ship Eisenberg created Doomsday in. That arc bridged the gap towards more alien threats that include the likes of Steppenwolf, Darkseid, and the army of parademons. Lex Luthor originally would have been a part of that.
It's an odd choice from Joss Whedon, who tagged in as the new lead on Justice League after Zack Snyder stepped away for personal reasons.
What It Means
Essentially, we're moving further and further away from Snyder's original vision for Justice League as Joss Whedon makes his adjustments and fine tunes the movie. Darkseid himself might take on a lesser role in the film as Steppenwolf emerges as the main Big Bad with an army of parademons.
It's possible that the original version of Justice League was overstuffed with too many characters to begin with. While the few fans of Eisenberg's Lex Luthor react with disappointment to this news, we might all be thankful for a better movie in the long run.
What's Next
Even though Eisenberg's Luthor has been cut from Justice League, he'll no doubt reappear in the inevitable follow-up to Man of Steel.
Superman is super dead right now in the DC Cinematic Universe, but nobody's even trying to pretend that he won't be back by the end of Justice League.
Justice League hits theaters November 17, 2017.
If you liked this article, check out this video that reveals another reason for Bruce Wayne becoming Batman.