New Survey of Porn Viewers Will Reaffirm Your Faith in Humanity
As it turns out, we're all looking for something more human and fun.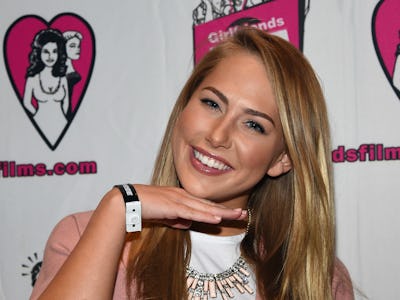 Getty Images / Ethan Miller
When was the last time you watched porn in which the actors laughed out loud and generally seemed to like each other?
A new survey of habitual porn viewers demonstrates that people are hungry for pornography that doesn't bum them out, victimize women, or make sex look violent or devoid of emotion. Ironically, this exciting batch of human data comes from a porn company called CumSmash, but don't let that name deter you. CumSmash's study reveals an affirming look at what gets most people aroused and excited — the good news is, fewer of us are excited by damaging images than the porn industry believes, and something needs to change.
Inverse has written at length about how the tone and quality of contemporary pornography is at odds with what consumers say they want. Too many pornographic filmmakers and studios are still using imagery that their consumer base finds disgusting, and until the industry follows the actions of directors like Axel Braun — demanding condom usage in every shot of vaginal or anal intercourse and refusing to film scenes that demean or abuse women — those of us who don't wish to engage with poisonous, harmful art will have to search for humane erotica online.
Many of the people surveyed by CumSmash said they wanted more complicated, emotionally resonant porn that was less dependent on images of body fluids or "money shots" (tight shots of actors' genitalia). When asked what they wanted to see more of from pornography, one respondent wrote, "Cuter and more passionate porn videos. Instead of throat fucking I'd like some pov love making of a cute girl. I want it to relate to my relationships so I can relate better." Many, many other respondents simply asked for "happier" porn in which performers, especially women, looked they like were enjoying themselves.
Here's a secret: Most people in real life have sex with another person because they're friends and because sex is exciting and fun. Why shouldn't our porn reflect that mindset instead of relentlessly depicting aggressive, emotionless men as they physically dominate bored-looking women?
A couple survey respondents said they're not very vocal about their hopes for pornography because they're afraid of being mocked or called a "cuck" (a term that some conservatives who struggle with anxious masculinity use to demean other men). Other requests of the porn industry included less screaming, more plot-based dialogue, better actors, and more actors who look like average people without extensive body modifications. That data is backed up by Pornhub's findings, which prove that people are far less interested in fake breasts than they were a decade ago.
Interestingly, CumSmash asked its respondents to reflect on how pornography has affected their lives thus far, even in its less-than-stellar state.
Though most of the survey respondents want to believe that porn hasn't affected them, much of the data we have on porn viewership says that's just not true. Young boys who watch violent porn, a 2017 study revealed, are far more likely to grow up to be misogynistic and consider women their playthings or objects to be manipulated. What we don't know for sure is whether watching ethical, happy pornography has a negative effect on youth. Perhaps that picture of humanity will come into focus in years to come.