Tech Millionaire on Basic Income: Ending Poverty "Moral Imperative"
"Everybody should be allowed to take a risk."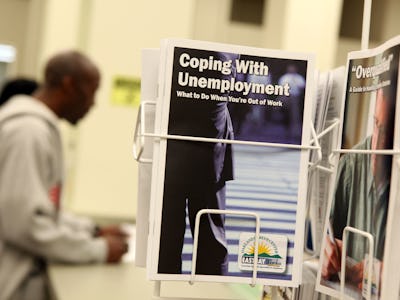 Getty Images / Justin Sullivan
Another Silicon Valley mogul has come out in favor of universal basic income — and this one is actually putting his money where his mouth is to fund a study to see how it works, which makes his optimism on the subject all the more encouraging.
Sam Altman is the 32-year-old president of Y Combinator, which has helped fund the likes of Airbnb, Reddit, and Dropbox. He's also behind the company's YC Research division, whose first project is a basic income pilot project in Oakland in which 100 families of varying socioeconomic status receive $1,000 to $2,000 each month. There are plenty of tech titans — Facebook's Mark Zuckerberg and SpaceX's Elon Musk — who have advocated for basic income, but Altman has invested more than most to see it become a real possibility.
In an interview with CNBC this week, the innovator and multimillionaire discussed this social security measure as part of his ambitious mission to solve the issue of poverty in America.
"Everybody should be allowed to take a risk, whether they were born to rich or poor parents," he said. "That's part of what something like a basic income might do."
When Altman first detailed his plans for the basic income project in early 2016, he placed it in the context of the next 50 years of social change, suggesting basic income was a long-term project that would one day be seen as essential. His most recent comments to CNBC, along with a recent tweet in which he called for "new solutions," suggest that timeline may be accelerating.
Altman also backed Mark Zuckerberg's recent comments on the subject of basic income and challenged his critics.
Since the announcement of the basic income experiment, YC Research has remained fairly tight-lipped about the project. But the fact that another related program in San Francisco began in January may suggest it's going well. So does the fact that Altman has been really doubling down on his support of basic income.
"Why is it okay for somebody that's in the middle class to say, 'Hey, I think we should eliminate poverty' but not okay for Zuckerberg to say that?" he told CNBC.
Support for a universal basic income has become increasingly common among the Silicon Valley and billionaire entrepreneur crowd. Mark Zuckerberg sees it as "a cushion [for people] to try new ideas," Elon Musk sees it as an inevitability that will result from an increasingly automated future, and Richard Branson recently called it a potential means of reducing unemployment.
Altman may lack the name recognition of his fellow basic income advocates, but until they launch their own experiments, it's his statements on the matter that may well deserve paying special attention to.