Data Shows 'Game of Thrones' Season 7 Most Popular Ever Globally
Incest, piracy and ice dragons couldn't stop anyone from watching.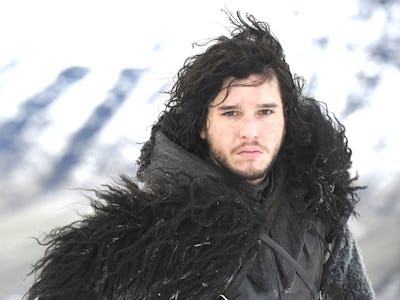 Despite multiple leaks, questionable scenes of incest, and some fan complaints about the writing, data shows that the seventh season of Game of Thrones was the most popular season ever. This wasn't a small margin either. From July to August, the audience demand per capita for Game of Thrones around the world was 38 percent higher than any previous season.
Based on numbers provided by data-gathering platform Parrot Analytics, the most popular TV series from July 2017 to August 2017 was Game of Thrones with a rating of 26.72 in terms of per capita audience interest in the show. To be clear, Parrot gets these numbers using a variety of determining factors including social media buzz and audience engagement before and after episode airs. So, this algorithm is not just talking about ratings and viewership. Instead, this number represents how interested people are in a given TV show worldwide. This totally includes people who watched the show illegally.
To put this in perspective, the second-most popular show during this same time period was The Walking Dead with a 9.18 per capita audience interest score. So, from a global point of view, Game of Thrones is nearly three-times more popular than the second most popular show worldwide.
A representative for Parrot told Inverse that the "peak for the latest season is 38 percent above last season's peak weekly demand." And, when the numbers were only focused on the United States, audience demand was "101 percent above the prior season." And, the popularity of Game of Thrones doesn't seem to slow down much in the off seasons either. Parrot sees "favorable" audience interest numbers throughout the year.
Elsewhere in the top ten most popular shows globally, the only other show that seems to have similar off-season staying power is The Flash. "It's consistently popular, similar to Game of Thrones, and it appears to be growing in popularity."
So, in terms of the numbers, the two most important questions TV viewers had very recently were: "Will Jon and Daenerys have sex?" and "Who is Savitar?" But, just because those questions have been answered, doesn't mean people stop caring. If anything, the numbers show that all around the world, people are caring more than ever.
The release date for Game of Thrones season 8 has yet to be confirmed. The Flash season 4 will return on October 10 to the CW.