Apple's iPhone 9 Could Have First Megapixel Boost in Years
Apple may try to move past 12 megapixels.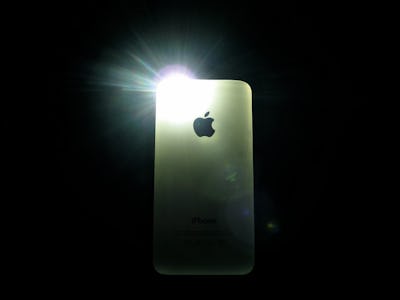 Gabriele Barni/Flickr
While the tech world focuses on Apple's September 12 event, where it is widely believed the iPhone 8 will be revealed, AAApple may be planning something big for next year's iPhone launch.
A new report claims that Apple has placed a big order for smartphone lens modules greater than 12 megapixels. The timing and rate of production suggest this could be part of the company's plans for an iPhone 9.
DigiTimes reported Tuesday that Apple has booked production of a new smartphone lens at Taiwan's Largan Precision facilities. It's the only company that makes smartphone lens modules greater than 12 megapixels that can meet Apple's high output levels.
A megapixel boost would enable larger photo print-outs, as well as further digital zooms while maintaining a respectable level of picture quality. Since the iPhone 6S launched in 2015, Apple has used a 12-megapixel sensor on the rear camera of its devices. This was introduced by Apple at the time as having 50 percent more pixels than the iPhone 6, which came with an eight-megapixel sensor. Apple's upcoming iPhone is expected to include a dual-lens camera system with depth-sensing capabilities, but there is little information about a megapixel bump.
Although it's unclear for which device Apple wants to use the modules, a number of clues suggest it's for next year's iPhone. For starters, Apple tends to introduce its best camera advancements on the iPhone first, which makes sense as it's more likely a user will want to take a photo with it instead of the iPad. The iPad Pro currently ships with a 12 megapixel camera capable of recording 4K video, meaning it's a respectable shooter for the time being.
The other clue is the production schedule. Apple is set to start module production in the third quarter of this year, increasing in the fourth quarter. This means Apple has enough time to produce modules ahead of a launch in the following year.
It's uncertain which name Apple will use for its 2018 device, but "iPhone 9" is looking like a respectable bet. Recent reports claim this year's lineup will consist of the iPhone 8, iPhone 8 Plus, and iPhone Edition, with the latter taking on many of the rumored high-end features like face scanning and a 5.8-inch OLED screen. If Apple drops the "S" moniker for the first time since the iPhone 3GS, it suggests next year's device could skip straight to "iPhone 9."