Here's a Master List of Things Millennials Are Killing
Millennials dance on the grave of Buffalo Wild Wings.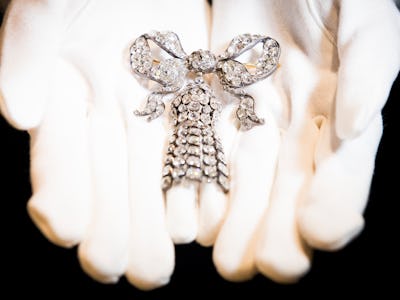 Getty Images / Tristan Fewings
With smartphones in their hands and bloodlust in their hearts, millennials are dealing death blows to businesses, products, and even concepts right and left — at least, according to Twitter.
According to analysis released Monday by Brandwatch, users have tweeted that "millennials are killing" something over 1,500 times since the beginning of 2017. Topping the list of millennial victims is "chain(s)," which presumably refers to chain stores and restaurants, at a little over 450 mentions. Famous chains like Buffalo Wild Wings and Applebees also receive specific shoutouts.
And can it be mere coincidence that Nasdaq published an article advising stockholders to sell their shares in Buffalo Wild Wings on Tuesday, the day after this Twitter data was compiled and released?
This reporter thinks not. 
According to these rankings, millennials are also killing diamonds, malls, and lunch. Brandwatch touches on the reason for this in their analysis: "It would be great to buy homes or eat out every night but financial hardship means they can't." Millennials are not in the market for diamonds because millennials sometimes spend an extra five minutes in CVS wondering if body wash is actually worth it.
Beer also comes in surprisingly high on the list of things that millennials are killing, due to both their preference for wine and their search for "quality, authenticity, and new experiences" outside of large beer brands like Anheuser-Busch and Pabst.
And, by the way, millennials are killing this stuff, too
In the past couple years, the millennial generation has been accused of killing off the entire golf industry, the concept of work/life balance, traditional marketing tactics like focus groups, and dinner dates.
But there's more: millennials also have blood on their hands regarding paper napkins, running for sport, bars of soap, in-person conversations, sex, marriage, monogamy, "safe sex," and cheating on one's spouse.
Millennials also reportedly hate vacations, wine bottles they can't twist open, like Philistines, the oil industry, traditionally owning a car, Harley-Davidson bikes, life insurance, fabric softener, the lottery, cereal, cable channels, Big Macs, and cruise ships. Oh, and the generation also hates guns that aren't in video games and hiring a good old-fashioned stripper for their buddy's bachelor party.
But, ultimately, as most analysis concludes, this millennial murder spree is nothing new — it's just the market talking, baby! And as millennials come of age and begin earning their own capital, it's about time that companies start listening.