Latest HBO Hack Hits 'Game of Thrones' Season 7 Episode 5, and More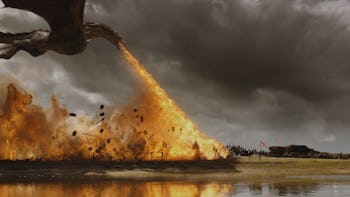 HBO
The HBO cyberattack continues, as more of the company's hacked documents were made accessible at a public link that was sent to at least one media outlet, The Hollywood Reporter (THR), on Monday. Game of Thrones, one of the most popular television shows in the world, is still the attack's primary target.
Hackers previously leaked 1.5 terabytes of data, including partial scripts and summaries for the third and fourth episode of Game of Thrones, the latter of which was fully leaked in a seemingly-unrelated attack before it premiered on Sunday night.
Now the fifth episode has been partially compromised. THR reports that it received a "publicly accessible link to a cache of internal documents," which included both a "detailed summary" of that episode and "a month's worth of emails from the inbox of one of the company's executives." THR is unsure whether hackers sent the link to other outlets.
THR did not share the link or any of the materials, and it does not yet appear that they have been revealed by a different outlet.
HBO offered this statement to Inverse, implying that these new materials were acquired in the same leak that affected the company last week:
"HBO believed that further leaks might emerge from this cyber incident when we confirmed it last week. As we said, the forensic review is ongoing. While it has been reported that a number of emails have been made public, the review to date has not given us a reason to believe that our e-mail system as a whole has been compromised.
We continue to work around the clock with outside cybersecurity firms and law enforcement to resolve the incident. Meanwhile, our dedicated employees continue to focus on delivering the high quality of entertainment and service for which we are known."
THR also reports that the hackers are demanding money from HBO to stop the leaks.
It's not yet clear how the attackers targeted the company, but cybersecurity expert Roderick Jones thinks that they could have exploited a Windows vulnerability, like what happened in the infamous "WannaCry" attack in May.
Game of Thrones Season 7 is currently airing Sunday nights on HBO.