Microsoft Takes Aim at Google, Facebook With a Big New A.I. Push
The gloves are coming off.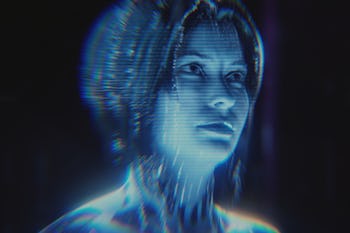 Microsoft
Microsoft is going all in on artificial intelligence, listing A.I. as a top priority according to a new financial report released Wednesday. The move seems to suggest Microsoft is taking cues from rival companies Google and Facebook and looking to make a dent in A.I. research and development before the other two companies solidify dominance in the sector.
"Our strategic vision is to compete and grow by building best-in-class platforms and productivity services for an intelligent cloud and an intelligent edge infused with AI," the company wrote. It's the first time the company has referenced A.I. in annual financial reports. The term appears six times in the latest report.
This is a sharp turn from previous company statements and discussions laid out by CEO Satya Nadella, who emphasized growth in mobile and cloud technologies. Last year's report read, "Our strategic vision is to compete and grow as a productivity and platform company for the mobile-first and cloud-first world."
The push for A.I. means Microsoft has set Google squarely in its crosshairs. Google has explicitly begun a pivot into shifting its main focus from search to A.I. The reasoning is that most other consumer technologies will not advance far enough unless they are heavily integrated with A.I. tools that can open up a slew of different applications.
Facebook has also made great strides in A.I. research, with company CEO Mark Zuckerberg becoming something of an unexpected cheerleader on that front.
Microsoft's new push for A.I. also puts more pressure on Apple to figure out what it wants to do with machine learning. So far, Apple has yet to arm its products or applications with any sort of mind-blowing use of A.I. Apple has expressed a strategy in recent months that suggests the company would prefer to create an ecosystem of third-party developers to help advance A.I. technologies rather than take on that load of work itself. That may be a more useful strategy than what its competitors are doing, but it's too early to tell.
In any case, Microsoft's explicit desire to pour more resources and energy into A.I. is just another sign that machine learning will likely be the focal point for the next decade of consumer technology.