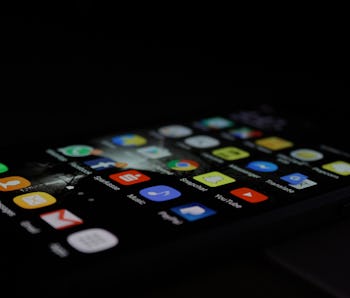 Culture
How to Delete Your Sarahah Account
Oh, you linked your Snapchat account, and now you're sick of the "constructive" messages? We got you.
Unsplash / Rami Al-zayat
Maybe you're receiving hateful messages, or maybe you're questioning the safety of the anonymous messaging app. The fact remains: You want to delete your Sarahah account and you don't know how to do it.
Forget about trying to delete your account from your phone — you can't do it. And much like Tinder, or really any app on your phone, deleting the application is not synonymous with actually closing your account. If you delete the app from your phone, you'll still appear when your username is searched, and other users will still be able to message your account.
To scrub your info entirely from the Sarahah database, you'll need to first sign into your account on a desktop or laptop. Once you're there, Sarahah makes you jump through a few hoops to do it, but deleting your account is possible in a few simple steps. Here's how:
Step 1: Log In
Sign in to your Sarahah account via your browser and work from there.
Type in your user information as usual. From there, Sarahah will direct you to your profile, with your photo and the messages you've received.
Step 2: Go to Settings
Follow the link that says "Settings" on the top right portion of your screen to display your account settings. From there, you'll be able to edit your personal information, reset your password, and, at last, delete your account!
Go to the tab on the left-hand side of the screen that says "remove account" and select it.
3. Remove Your Account
From here, all it takes to delete your account is a single click of the "Remove" button.
Sarahah will prompt you with a reminder that deleting your account is an irreversible move, so do some soul-searching before you make your final move.
Then again, you can always make a new account if you find yourself longing for some more "constructive" comments about your strengths and weaknesses.