How Linking Sarahah to Snapchat Gives the App Legs
Alone, Sarahah is relatively simple. But combined with other social media apps, it is a powerful hybrid.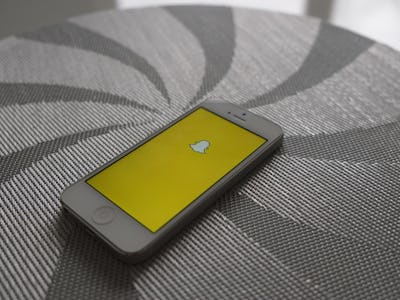 Flickr / AdamPrzezdziek
Peanut butter and jelly. Sam and Frodo. Snapchat and Sarahah? These two apps could be the next inexorably tied duo, thanks to Snapchat's newest feature that allows users to attach links to their Snaps.
On its own, the anonymous messaging app is a pretty standard successor to the likes of ASKfm and Yik Yak.
The original intention behind the app appears to have been more along the lines of improving employer and employee relations. Sarahah's website says that the app is for "[getting] honest feedback from your coworkers and friends" about your "strengths and areas for improvement," which explains the command above every Sarahah user's comment box to "leave a constructive message."
But because the app is so easy to link to Snapchat, it caught on quickly with teenagers, whose constructive comments tend to be more along the lines of "you are seriously SO pretty i want to be you!!" or "I had a crush on you n I never said anything but I should of."
Teens link their Sarahah profile to their Snapchat stories in order to solicit comments from their Snapchat contacts. From there, they can screenshot these comments and post the results on Instagram or back onto their Snapchat Stories.
This phenomenon became so common so quickly that other teens have taken to Twitter to complain about it.
It remains to be seen how long the popularity of the Snapchat/Sarahah coalition will last. Like so many other elements of our uncertain future, its survival is really up to our nation's leading innovators in online gossip: the teens.
See also: "Is Sarahah Doomed to Devolve Into Bullying and Hate?"