Apple Has Chosen a Supplier for the iPhone 9, Report Claims
The company has already made plans for battery sourcing.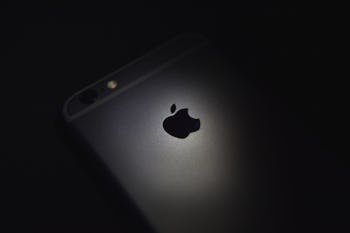 Getty Images / Carl Court
The iPhone 8 might still be an unconfirmed rumor, but a new report claims Apple has already settled on a battery supplier for its next phone. The tentatively-titled iPhone 9 is expected to enter production and launch in 2018. The company has chosen an L-shaped battery design, also expected to make an appearance in the iPhone 8, that should offer faster charging and increased capacity.
The report in the Korea Economic Daily (translated by CNBC from Korean) claims that LG will be the sole supplier of batteries for the device, with the South Korean firm investing hundreds of billions on related facilities to hit the ground running on production next year.
The L-shaped battery uses two cells to pack more power in the same size space. Where the current iPhone 7 has a 1,960 mAh battery, KGI Securities analyst Ming-Chi Kuo claimed in February that the iPhone 8 will have a 2,700 mAh battery. This is despite the fact the the phones are approximately the same size. The new report suggests Apple plans to maintain this new design beyond the iPhone 8.
Apple is also expected to redesign the internal components to achieve this L-shape. Currently, the iPhone's battery sits parallel to the logic board. Kuo predicted that Apple will stack the logic board to create room in the lower half of the device, with one of the cells extending into the extra room created by the stacked logic board:
The use of the name "iPhone 9" suggests Apple could follow a similar release pattern to the one rumored for this year's launch. This fall, Apple is expected to unveil the iPhone 8 with a price point of around $1,000. Alongside the 5.8-inch device, the company will also launch an iPhone 7S and 7S Plus that retain the same design and price tag as the existing "7" range but add some extra features like wireless charging and a faster processor. These two could target buyers looking to upgrade that can't afford the new high price tag.
If Apple names its next flagship smartphone the "iPhone 9," it could mean the company plans to launch an "iPhone 8S" at the same time, maintaining the rumored launch pattern from this year's devices. Of course, the only way to know for sure is when Apple officially announces the devices. The company has announced its next flagship smartphone in the fall for the past six years, so expect to hear official word on the "iPhone 9" in fall 2018.