You Can Become a Maester by Studying 'Game of Thrones' at Harvard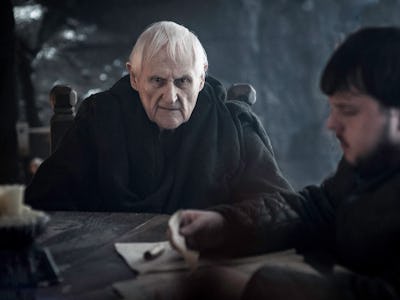 'Game of Thrones'
Next semester you won't have to warg into the past or travel all the way to the Citadel to brush up on your Westerosi lore, because Harvard will be offering a course on Game of Thrones.
"The Real Game of Thrones: From Modern Myths to Medieval Models" is part of the Folklore and Mythology program for the upcoming Fall 2017 semester at Harvard University in Cambridge, MA. It will draw comparisons between real-life medieval history and the lore of George R.R. Martin's beloved book series but in all likelihood mainly just the HBO show.
Though Game of Thrones obviously has a number of fantastical elements with the magic, dragons, and ice zombies, the political arena of the story "echoes and adapts, as well as distorts the history and culture of the 'medieval world' of Eurasia from c. 400 to 1500 CE."
Professor Sean Gilsdorf, who is co-teaching the course with Professor Racha Kirakosian, tells Time that Game of Thrones specifically utilizes archetypal character structures — like "the king, the good wife, the second son, the adventurer, and so on" — but it also "does dramatize nicely some fundamental things going on in medieval courts."
The course will draw direct parallels between the plot of Game of Thrones and medievel texts such as the medieval German epic Nibelungenlied which deals with family rivalries and a female ruler, Kriemhild, whose husband dies during a hunt and is then left to rule and compete against other women at court.
If that sounds familiar, that's because it's more or less exactly Cersei Lannister's arc for six seasons, and her full reign begins in Season 7.
It's enough to make even Samwell Tarly jealous. The Citadel is also Ivy League, right?
Season 7 of Game of Thrones premieres on July 7, 2017, and course registration deadline for Harvard's Fall 2017 semester is September 6, 2017.