Lebanon Has Officially Banned 'Wonder Woman'
Israeli actor Gal Gadot's leading role in 'Wonder Woman' has resulted in a ban in Lebanon.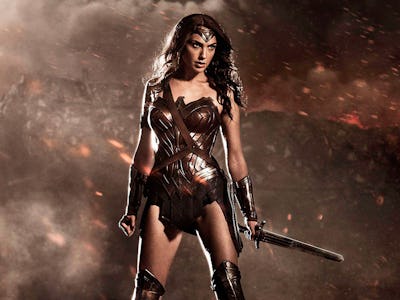 DC Entertainment, Warner Bros.
Lebanon has officially banned Wonder Woman from airing in theaters about two hours before the film was first set to premiere in the capital city of Beirut and across the country. The initial conflict had arisen surrounding the film due to Israeli actor Gal Gadot's leading role as the titular hero, the charge originally led by the Campaign to Boycott Supporters of Israel-Lebanon.
See Inverse's previous report on Lebanon's move to ban Wonder Woman from theaters here.
As the Associated Press reported on Tuesday, "A ban would require a recommendation from a six-member committee from the Ministry of Economy." That recommendation went through on Wednesday, "roughly two hours before the film was scheduled to screen in the country's movie theaters," according to Variety.
The overturning of Lebanon's initial decision to air the film was, in part, a result of the ongoing war between Lebanon and Israel, and a decades-old law banning Israeli products. Gadot's Israeli citizenship and her two years of service in the Israeli army, a mandatory service requirement for most Israeli citizens upon reaching the age of 18, were seen as a problem. Lebanon and Israel have officially been at war for decades, and Gadot has expressed support for the Israeli army on her Facebook page in the past.
The same group, the Campaign to Boycott Supporters of Israel-Lebanon, also moved to boycott the premiere of Batman v. Superman: Dawn of Justice in 2016, which featured Gadot's first time out as Diana Prince. They were unsuccessful in doing so, as the film premiered in Lebanese theaters as scheduled.
Wonder Woman premieres in U.S. theaters on June 2.