Apple's Pun-Filled WWDC App Hints at Secret Product Reveals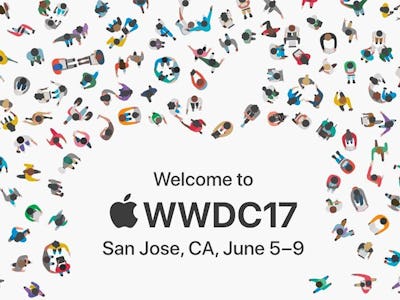 Apple
Apple has updated the event app for this year's annual Worldwide Developers Conference, set to start June 5, and the in-app schedule drops some hints that the best is yet to come. During the first day's keynote speech, Apple typically reveals new versions of iOS, macOS, tvOS, and watchOS. All of these receive major releases every year, and the new app's scheduling reveals this year may be no different.
Over the five-day conference, hosted at the McEnery Convention Center in San Jose, app developers will learn the ins and outs of the latest industry techniques, with company engineers hosting lectures on topics like designing for the Siri voice assistant and how to build visually-rich user interfaces. But some of these have purposefully obscured names, likely due to the fact that they cover features in software that has yet to be announced.
For example, on Tuesday at 8.40 p.m., an app frameworks session is scheduled to take place in Technology Lab H, mysteriously referred to as "you just aren't koalafied to know yet," followed by an emoji of a koala. Similarly, on Wednesday at 7 p.m., a system frameworks session is taking place in Grand Ballroom A titled "fuel just wait a bit, we'll tell you," followed by an emoji of a gas pump.
These sessions are likely to focus on new features found in iOS, macOS, tvOS, and watchOS. The four operating systems are usually detailed on stage on the first day, then a beta version launches for developers to try out their apps on the new system. The conference is an opportunity to ask questions, find out what works and what doesn't, and get up to speed. Developers will want to make the most of this chance: each ticket to the conference costs $1,599, but the hands-on opportunities can prove invaluable.
Little is known about what the new versions may change, but a recent report suggested that iOS 11 could receive an altered user interface. The update is also likely to support the upcoming iPhone 8, which will include an OLED display capable of producing incredibly dark blacks on-screen. That could mean Apple updates the interface to take better advantage of the new display's capabilities, but until the conference, nothing is certain.