Twitter Drags Texas Representative Who Called ICE on Protestors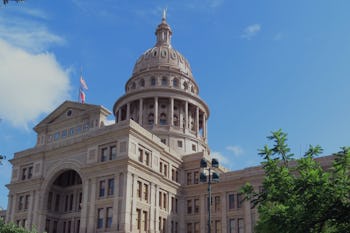 Flickr / runneralan2004
Texas Republican State Representative Matt Rinaldi isn't having a great day. On Monday, the last day of the Texas legislature's regular session, protestors filled the house gallery to oppose the controversial Senate Bill 4. In response, the lawmaker told his Latino colleagues that he'd called Immigration and Customs Enforcement (ICE) officers to remove and deport the protestors.
"He came up to us and said, 'I'm glad I just called ICE to have all these people deported,'" Rep. César Blanco, D-El Paso, tells The Texas Tribune. Several other lawmakers corroborated this account. "He said, 'I called ICE — fuck them,'" recalls Rep. Ramon Romero, D-Fort Worth.
Rinaldi also allegedly threatened to shoot a fellow legislator for comments made during the occasion. He issued a statement on Twitter defending himself, but this seems to have done more harm than good.
Needless to say, commentators and bystanders took to Twitter to drag Rinaldi for his comments and actions.
Observers and reporters in Texas noted that many of the protestors were citizens, though Rinaldi seemed to assume that they were eligible for deportation.
SB 4 requires local authorities to cooperate with federal immigration authorities and prohibits local authorities from banning law enforcement officers from asking about immigration status. The Texas Tribune reports that opponents to the bill fear it will lead to an increase in racial profiling.
Romero notes that Rinaldi's actions represent the type of blanket racial targeting that Latino citizens and immigrants fear the most.
"Matt Rinaldi gave the perfect example of why there's a problem with SB 4," Romero tells The Texas Tribune. "Matt Rinaldi looked into the gallery and saw Hispanic people and automatically assumed they were undocumented. He racial profiled every single person that was in the gallery today. He created the scenario that so many of us fear."