Hugh Jackman Didn't Know Wolverines Were Real When He Shot 'X-Men'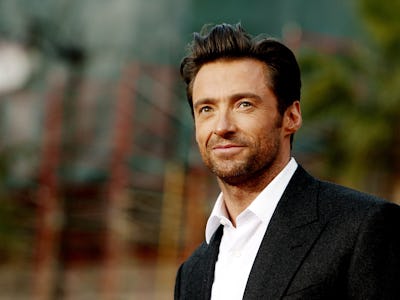 Getty Images / Kevin Winter
When the first X-Men film began shooting back in the late '90s, director Bryan Singer was a little confused by Hugh Jackman's initial performance as Wolverine.
"He said, 'Are you sort of walking funny, what's going on?' And I said, 'I've been doing this thing with wolves,' and he goes, 'You know you're not a wolf, right?'" Jackman said Wednesday, according to Page Six.
The actor, who went on to reprise the role of Wolverine in eight more films, was gently informed that his character was not related to the wolf, but rather its eponymous animal. "I said, 'Well, there's no such thing as a wolverine,'" to which Singer responded, "'Go to the zoo, dude.' I literally didn't know it existed," Jackman said.
This was embarrassing news to Jackson, who had apparently been doing research for his role as Wolverine by learning all about wolves for weeks.
"I didn't even know there was a wolverine. I literally, embarrassingly, did about two weeks of research on wolves. I was rehearsing for three weeks and I was shooting, so I was kind of on my own. I remember going past an IMAX in Toronto, and there was an IMAX documentary about wolves, and so I thought, 'I'll go and see that.'"
Quite unlike the wolf, the wolverine is a smaller mammal that's actually the largest of the weasel family. It lives in remote, northern forests and tundra in Europe, Asia, and North America.
Mammalian distinctions aside, Hugh Jackman's last turn as a surly, grizzled Wolverine in 2017's Logan will be released on Blu-ray May 23. It features a black and white version of the film, which got its own limited theatrical release this month.