Black and White Version of Logan Will Hit Theaters for One Night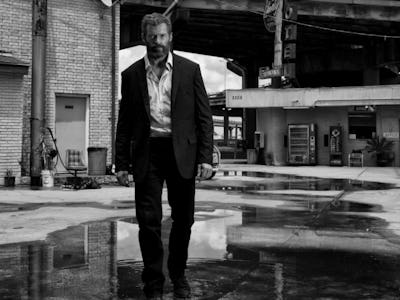 20th Century Fox
On Friday, Logan director James Mangold tweeted a fairly non-cryptic suggestion: fans looking to see the film in black and white should keep their calendars open on May 16.
Perhaps inspired by the gritty, Wild West feel of the Logan trailer or the success of George Miller's "Black and Chrome" edition of Mad Max: Fury Road, hardcore Wolverine fans have been clambering for a black and white version of Logan since before the film even hit a wide release.
Back in March, Mangold was more tight-lipped, simply tweeting, "Workin' on it" in response to a number of online pleas for some monochrome Marvel action. It seems he's now ready to make good on his claim — even if it's a one night only deal.
For those who can't find a way to see it on the big screen — it will be a U.S.-only release, according to Mangold — the black and white version will be made available when Logan comes out on Blu-ray and DVD May 23, 2017.
As for details about where this black and white version will actually be playing, that's yet to be revealed.
Next up for Mangold is a Ridley Scott-produced cop thriller based on Don Winslow's upcoming novel, The Force.