'Wonder Woman' Will Be Different From 'Aquaman,' Says Director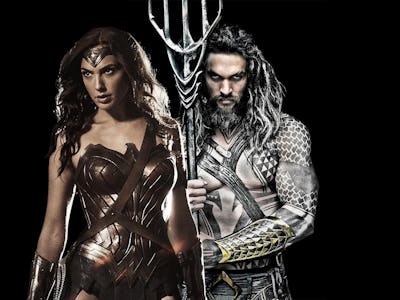 Warner Bros.
Pop culture's feminist superhero icon is getting her well-overdue origin movie, Wonder Woman from director Patty Jenkins, who recently revealed in an interview that the rest of the DC Extended Universe will be "vastly different" from her mega-blockbuster.
Jenkins recently spoke to the Toronto Sun about pursuing the narrative structure of an origin story, a common template for superhero movies like Batman Begins. "I always thought the origin story would be the great way to go," she said. "I love origin superhero stories and I love the simplicity you can have with that journey. Also, there was the fact that no one had done her story and the fact that I love her. So it was a treasure trove of potential."
Jenkins then went on to compare Wonder Woman to the rest of the DC Extended Universe, mainly Aquaman which is about to begin shooting under director James Wan. "I think there's a lot of directors doing cool things," she said. "I know the storylines for a lot of the films they are working on and they are all vastly different, with very different tones and very different styles of storytelling." She then describes Aquaman as a "cool story" and that "It's got its own separate vibe. I'm excited to see each of these films."
Jenkins wasn't the first to direct Gal Gadot as the Amazonian Princess — Wonder Woman appeared in last year's Batman v Superman: Dawn of Justice — and Wonder Woman will reappear in Zack Snyder's Justice League in November. But Jenkins seems intent to do all that she can to give Wonder Woman its own identity. "I'd like to bring her a little farther along into the future and have a fun, exciting storyline that is its own thing. Wonder Woman 1 is so much about her becoming the person she is. I can't wait to spring forward with who she is and have another great standalone superhero film."
Wonder Woman will be released on June 2, 2017.