'Fate of the Furious' Writer Hints That Han Might Return
The dead member of the 'Fast' family might return one day.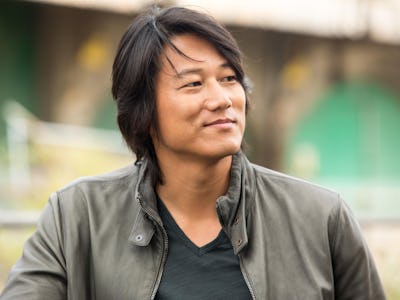 Hollywood.com
Han Seoul-Oh, the beloved character who helped turn the Fast & Furious franchise timeline into a headache-inducing nightmare, might just be back for Fast 9.
In an interview with Screenrant about the upcoming The Fate of the Furious, the writer of the franchise, Chris Morgan, hinted that Han (Sung Kang) could make a return to the franchise at some point. When asked if fans might see Han again, the writer had the following to say:
"Now, that's funny because I've actually been thinking about that a lot. So it's interesting that you and I are on the same wavelength there. But I guess we'll just have to wait and find out. I love Sung — he's one of my favorite people on the planet."
While this is far from a confirmation that Han will come back from the dead for The 9 Furiously Fast Family Friends, it sounds like Morgan is considering it (or at least pondering a flashback).
Han originally died in the second film, The Fast and the Furious: Tokyo Drift, but a positive fan reaction to the character spurred Morgan to mix up the timeline, bringing Han into the all-important heist "Family" for Fast Five and Fast & Furious 6 to then die the same death again offscreen for Furious 7. Han is definitely dead, since his car was t-boned and exploded. But, hey, if the Family can be broken, then so can the chains of death itself.