Production on 'Avatar' Sequel Will Finally Start This Fall
by Monica Hunter-Hart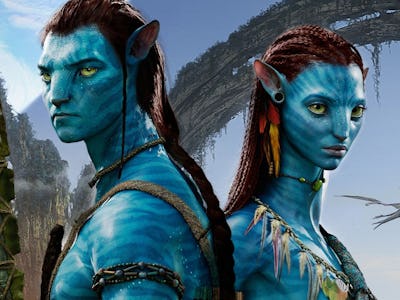 Production on the next installment of the Avatar series will begin this fall, Sigourney Weaver told The Hollywood Reporter.
If you've been dying to know when the next four movies will be released, you're not alone. It's not just fans who've been eager for more information since director James Cameron announced the films in April — Weaver herself even told Inverse in September, "We can't wait any longer."
The end of the wait is now in sight. According to THR, Weaver was excited to report that, "We're starting! We're starting training, and we're starting — I probably can't say anything. We will actually be shooting it by the fall."
She continued, "We're trying to get it done as quickly as possible." It seems like the hoped-for Christmas 2018 release date may still be possible.
"I'm telling you, these scripts are so amazing, I'm not worried about [disappointing fans] at all," Weaver said. "They're so worth it. They're well worth waiting for."
The next movie will revolve around the family dynamics between Jake, Neytiri, and their kids, and there's reason to hope that it'll be a darn good film.
This news is particularly exciting because Cameron has said that the release of the final three films will closely follow the next. "The important thing for me is not when the first one comes out but the cadence of the release pattern," he has said. "I want them to be released as close together as possible." Brace yourselves: it's beginning.