White House Dodges Questions on Internet Privacy Rollback
Sean Spicer seemed keen to move off the issue.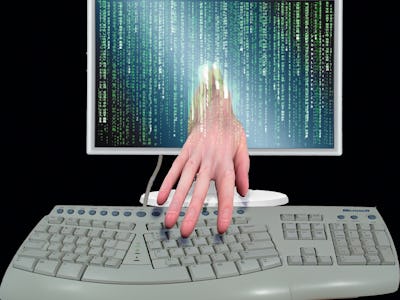 Flickr / Don Hankins
White House Press Secretary Sean Spicer dodged questions about the recent passage in the House and Senate of a bill that hits the backspace key on FCC rules to that expand personal privacy protections online.
The resulting bill will allow internet service providers (ISPs) to unilaterally sell their customers' browsing data to advertisers or other interested parties. Customers will have to opt out of this activity, rather than opt in.
Justifications for overturning this prior rule have largely centered on the idea that it creates an unnecessarily burdensome regulatory regime across the internet.
When the questions came during his press briefing on Wednesday, Spicer seemed all too ready to be done with the topic.
Yahoo! News reporter Hunter Walker asked of President Donald Trump, "Will he be signing it? Why does he think it's good for America? I'm wondering who this benefits aside from ISPs and their executives."
Spicer replied hesitantly, "The House and the Senate have just passed that. When they enroll it then we will have further updates … I'm not … I know we have a statement of administration policy on that bill out. When we have further updates on a signing ceremony I will let you know."
"Doesn't this erosion of protections create major risks for people to use that information for nefarious purposes?" pressed Walker. "Also hostile nations potentially looking at what Congressman are browsing online? Is that concerning to the White House?"
"As I mentioned, we have a statement of administration policy on that bill," Spicer said. "We will have further updates, and when we do sign it, I'm sure we'll have further updates on why."
That statement that Spicer was referencing was released Tuesday, after the House voted on the bill, and it follows along the same lines or arguments that have been used throughout the debate.
It reads:
"[The new rule] also allows ISPs to use and share other information, including e-mail addresses and service tier information, unless a customer "opts-out." In doing so, the rule departs from the technology-neutral framework for online privacy administered by the Federal Trade Commission. This results in rules that apply very different regulatory regimes based on the identity of the online actor."
The president is indeed expected to sign the bill when it reaches his desk, although the date and time of a formal signing ceremony have yet to be announced.