The Senate Just Voted to Allow ISPs to Sell Your Data Without Asking
A victory against "broadband populists."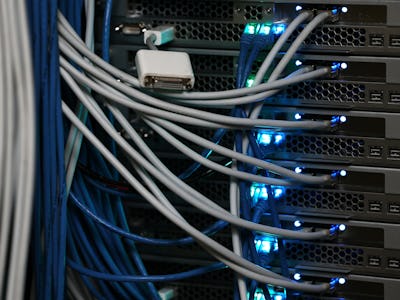 Getty Images / Michael Bocchieri
The Senate overturned late Obama-era rules Thursday meant to protect consumer privacy from internet service providers that want to sell it.
The regulations were passed in October, but hadn't yet gone into effect. They would have required ISPs like Comcast and Verizon to ask permission before using or selling personal information.
ISPs collect data like your browsing history, your physical location, the apps you're using, and your financial and health information. They can then sell that data to advertisers, who use it to tailor their marketing to your individual wants and needs.
If customers don't want their data to be used like this by ISPs, they can specifically notify the providers, who will have to oblige; this is known as an "opt out" policy. Last year Tom Wheeler, the Chairman of the Federal Communications Commission (FCC) under Obama, wasn't convinced that this standard did enough to protect consumers. He helped create the new set of rules, approved in October, requiring "opt in" policies. If the new regulations are allowed to take effect, ISPs will need to obtain your explicit approval before selling your data.
Opponents of the regulations — who won the fight against them today in the Senate — claim that the rules unfairly impede ISPs' ability to collect advertising revenue. They also argue that ISPs deserve the same hands-off approach the FCC uses for websites like Google and Facebook, which are not prevented from using or sharing your personal information.
"The commission's rules suffocate industry and harm consumers by creating two completely different sets of requirements for different parts of the internet," Senator Jeff Flake, who's sponsoring the resolution to upend the regulations, recently wrote in an op-ed.
Facebook and Google, as individual websites, are indeed "different parts" of the internet. Notably, however, ISPs are not; they provide access to the entire internet. Regulating ISPs, therefore, is different than regulating websites.
Supporters of the regulations argue that an "opt out" policy disadvantages the consumers who don't know enough to opt out, even if they wouldn't want their information shared. More people would choose privacy if they knew they had the option; ISPs know this, which is why they're fighting for their right to hide that option.
Whether or not the House passes this resolution (and it probably will), at this time the FCC regulation isn't in effect, so ISPs are currently using your data if you haven't expressly told them not to. If that's not something you want, contact your provider.