Why "The Fappening 2.0" Was a Non-Story
And what it tells us about Americans' improved cybersecurity habits.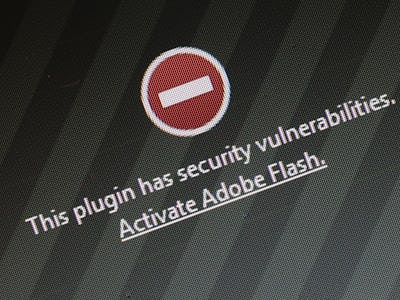 Getty Images / Sean Gallup
On Wednesday, the internet was subject to a false alarm. Reports began to surface that "The Fappening 2.0", another widespread leak of salacious celebrity photos, was underway. Nude pictures (of questionable authenticity) of Amanda Seyfried and Emma Watson reportedly turned up on sites like 4chan and Reddit, and the purported hacker was said to have claimed that many more would follow. None ever did.
Much to the disappointment of the internet's sleazier denizens, "The Fappening 2.0" turned out to be a non-story. But that doesn't mean it wasn't an important one. There are some major takeaways.
The fact that no new pictures have emerged yet points strongly to the fact that the source of the initial leaks was lying, and does not, in fact, have any more unsavory content to share with the world.
The important question that then arises is: Why not? If we assume that an attempt was indeed made by the person who leaked the Amanda Seyfried photos to gain access to pictures of other celebrities, why weren't they able to get them? Why, if this hacker's target was, like in the original "Fappening", the Gmail and iCloud accounts of these celebrities, were they unsuccessful this time?
It could very well be due to heightened awareness about internet security. The first "Fappening" was a widely covered wake-up call to the public about how vulnerable our information can be, and plenty else has happened since then. In the past year alone, Russia hacked a U.S. election, two Russian spies were accused of hacking Yahoo to steal the personal information of millions, and the FTC decided it will do little to prevent future incidents.
That "The Fappening 2.0" was unsuccessful is indicative of increased internet literacy among the public, with more and more people gaining the savvy necessary to protect our information. The understanding, for example, that Google and other similar companies will never contact your to ask for information may well be more common knowledge than it was three years ago. Other information gathering schemes, such as spear phishing, are also gaining more attention, which can only lead to better prevention methods.
It's an optimistic reading of the situation, to be sure, but the evidence — or lack thereof — appears to bear it out. On the topic of celebrity nude photo leaks, no news is indeed good news. "The Fappening 2.0" turned out to be no news.