Wipe Your Butt With 'Deadpool' Anniversary Toilet Paper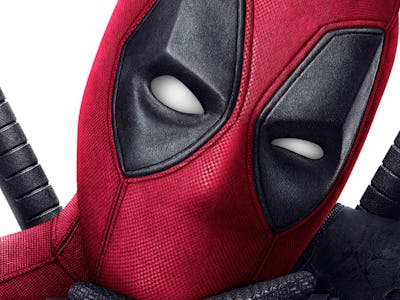 20th Century Fox
It was just over a year ago when Deadpool blew up at the box office in a year jam-packed with superhero movies. To commemorate the first anniversary of the film's release, Ryan Reynolds — who earned a Golden Globe nomination for his portrayal of Wade Wilson — celebrated the year on Instagram with some plush Deadpool toilet paper. Because, how else would Deadpool celebrate his first birthday?
On Sunday, February 12 — exactly a year since the premiere of Deadpool — Reynolds went on Instagram and posted a photoshopped image of a toilet paper pack featuring, who else, Marvel's Merc with the Mouth. The packaging is as crass as he is, with its advertising of hemorrhoid cream and how its "sandpaper dildo texture removes more." There's also a poop emoji because of course there is. (Couldn't this have been called "Deadpoo"?)
Reynolds was less vulgar in his caption. "One year ago today, we released Deadpool," he writes. "And the gift for a one year anniversary, is of course, paper." The gift for a two year anniversary is cotton, so perhaps next year, get ready for Wade Wilson's gift of some sweet Fruit of the Looms.
Check out the excellent gift from Ryan Reynolds below.