This New Tool Lets Anyone Be a Space Archeologist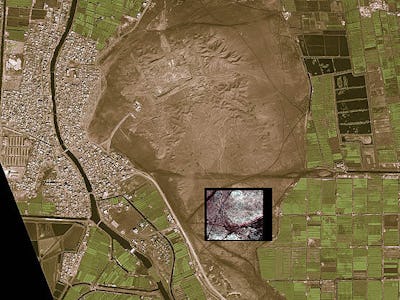 Flickr / NASA's Marshall Space Flight Center
If you've ever wanted to go on an archaeological dig in the ancient sites of Peru, now you can do it from the comfort of your home. On January 30, world-renowned space archaeologist Sarah Parcak launched a new online platform called GlobalXplorer that lets anyone with a computer and internet connection explore ancient sites visible from outer space. These high-resolution images captured by satellites are the same ones actual archaeologists use to unearth the mysteries of ancient civilizations from thousands of years ago.
Parcak, a TED Prize winner and National Geographic Fellow, is one of NASA's most prolific archeologists. She is perhaps most famous for mapping Tanis — the long-lost Egyptian city featured in Raiders of the Lost Ark. Her techniques have helped locate 17 potential pyramids, 3,100 potential forgotten settlements, and 1,000 potential lost tombs in Egypt.
With GlobalXplorer, ordinary people can be archeologists, too. Users can use the platform to identify and flag unusual features that may be an undiscovered structure. For example, users may flag "looting holes," or illegal pits dug at archaeological sites to find artifacts for selling on the black market.
Using this data, archaeologists and government agencies can preserve sites and launch excavations. And GlobalXplorer makes it fun by using a game format. As experts collect and review the data collected by users, players can unlock "rewards," such as early notifications about Reddit AMAs, access to special content on YouTube, and other perks that reveal behind-the-scenes peeks into the archeological process.
Parcak began GlobalXplorer using the $1 million earned from her TED Prize. She soon after announced plans to use the money to create a tool to find and protect archaeological sites by giving public access to satellite images. Looks like she more than delivered on her promise. In the future, Parcak plans to continue working together with citizen scientists and eventually launch a satellite specialized in helping archaeological research.