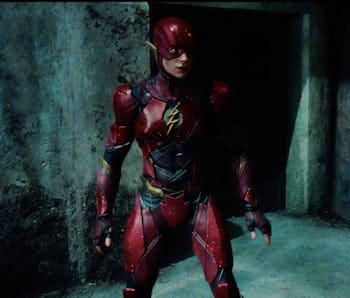 Entertainment
Welp, the Script for 'The Flash' is Being Rewritten From Scratch
Warner Bros.
Things are looking pretty bad for Barry Allen on the TV version of The Flash, but things might be looking even worse for speedster's standalone movie debut. Warner Bros. has reportedly brought on another writer to the troubled production, and he's doing a total rewrite of the script.
Variety reports that the studio has hired Joby Harold — not the biggest name in screenwriting — to overhaul the film's entire story. He's been tasked with a "page-one" rewrite, which is filmspeak for what you do when the broad outline of the plot and characters in a script are good, but everything else is god awful. Time to start over from page one.
The Flash has been hemorrhaging talent, and the studio reportedly can't settle on a direction for the tentpole superhero flick that they like. In October, the second director attached to the movie, Rick Famuyiwa, quit over "creative differences." In April, The Flash's original director and writer Seth Grahame-Smith (best known for Pride and Prejudice and Zombies), also bailed for the same reason.
Famuyiwa was also responsible for the most recent draft of the script — the one that Harold is supposed to totally rewrite. Harold's other screenwriting credits include the batshit-looking upcoming movie King Arthur: Legend of the Sword.
Production on The Flash is currently on hold.