Second Director Quits 'The Flash' Movie Over "Creative Differences"
'Dope' director Rick Famuyiwa is out.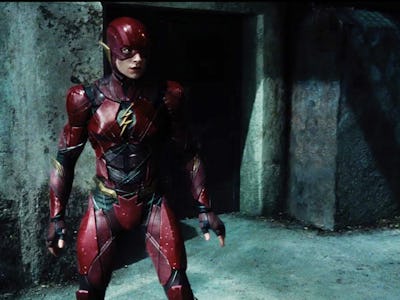 Warner Bros.
The DC universe is known for periodic crises, so perhaps it's only natural that their cinematic universe has suffered another major upheaval. The director of the upcoming The Flash movie, Rick Famuyiwa, has left the film due to "creative differences." He is the second director to do so.
Famuyiwa, who is known for 2015's Dope and the HBO dramatization of the Anita Hill testimony, told The Hollywood Reporter that he and the studio "couldnt come together creatively on the project," according to a story on Monday night.
"When I was approached by Warner Bros. and DC about the possibility of directing The Flash, I was excited about the opportunity to enter this amazing world of characters that I loved growing up, and still do to this day," he said in a statement.
"I pitched a version of the film in line with my voice, humor, and heart," he continued, adding that while the studio didn't agree with his take, he was "grateful for the opportunity." He finished by wishing the rest of the cast and crew the best along their "journey into the Speed Force."
The version of the movie that Famuyiwa wanted to make was reportedly too edgy for Warner Bros. So, while it's normally a bummer to loose a singular creative vision due to risk-averse studios, maybe this is good. The last thing DC's punishingly dark film universe needed was a grim Flash movie — he's the funny one, after all. Maybe, just maybe, the studio is learning.
Famuyiwa is now the second director to run away from The Flash. In April, original director and writer Seth Grahame-Smith (best known for Pride and Prejudice and Zombies) left the film, also due to "creative differences."
Production on The Flash is slotted to begin in March of next year with a tentative release date of March 16, 2018. The loss of Famuyiwa is probably going to slow everything down, meaning the film might get pushed back.