Vulture May Not Be A Truly Evil Villain in 'Spider-Man'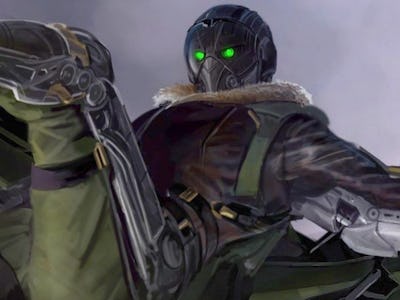 Marvel Studios, Sony Pictures
Michael Keaton sort of played into himself when he accepted the role of the Vulture, the famous winged villain in Spider-Man: Homecoming, so soon after earning rave reviews in 2014's Birdman. However the actor revealed to Variety that the upcoming supervillain role could be more nuanced than it originally seemed.
"Yeah, Vulture, recently. But not to give too much away, but interestingly, he is and he isn't, that character[,]" says Keaton, implying a change in his film role from the Vulture's comicbook counterpart. Keaton further revealed (without revealing much) that "[Vulture's] a really interesting — and more interesting than I thought — villain because theres parts of him that you go, You know what? I might see his point. Really, really. It makes it interesting to play."
The Vulture played a big role in the Spider-Man: Homecoming trailers, showing off both Keaton in costume, and in civilian attire, as well as his massive mech wings and weapons.
While Keaton could just be playing up his role in the interview, there are some things in the Homecoming trailer that suggests Keaton's Vulture won't be like the criminal from the comics.
For one, Keaton is slightly younger than the aged Vulture from the comic books, sporting a more militarized get-up, replete with a bomber jacket and jet helmet, than the green spandex and feathered wings of the comic book Vulture.
Secondly, Keaton's Vulture appears to be armed with a kind of alien weapons technology that is meant to cause massive damage, a far cry from the comic book Vulture who mostly robs banks and controls birds.
Whether this means the Vulture will be radically different from his comicbook version, or that the film is turning the two-bit villain into something more sympathetic has yet to be seen however, but Keaton is well-versed with superhero roles at this point not to be able to transform the Vulture into someone truly compelling.
Spider-Man: Homecoming swings into theaters July 7, 2017.