'Justice League' Could Tour Zack Snyder's Arkham Asylum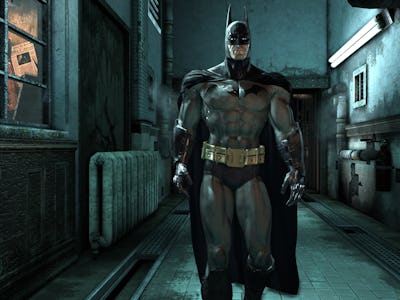 Rocksteady Studios
There's no safe haven, only asylum. The infamous Gotham City institution, Arkham Asylum, which houses Batman's most formidable foes, might be explored in full in Zack Snyder's Justice League film coming November 17.
Two actors on the IMDb page for Justice League, Daniel Eghan and Bruce Johnson, have been recently updated with roles denoting "Arkham Guard" and "Arkham Guard 2," indicating someone (likely Batman) will pay a visit to the asylum over the course of the film.
The hallowed halls of Arkham have already been seen in the DC Extended Universe. In last summer's Suicide Squad, neon-coated flashbacks of Harley Quinn (Margot Robbie) in her early days as a psychiatrist for the notorious Joker (Jared Leto) were set in a private room in Arkham Asylum. At the end of last spring's Batman v Superman: Dawn of Justice, Lex Luthor (Jesse Eisenberg) was on his way to Arkham, but not before giving Batman an ominous warning of someone dangerous on the way. (A deleted scene revealed Luthor meeting Steppenwolf, so, it's probably that guy.)
Arkham Asylum is an indelible part of the Batman folklore. For decades, it's been nothing more than a sideline bench for Gotham's worst to bide their time until they break out and cause mayhem again. But the place grew more mythical in Grant Morrison's surrealist 1989 graphic novel Arkham Asylum: A Serious House on Serious Earth, which depicted the asylum as a kind of limbo languishing in despair. The celebrated comic became an influence for the blockbuster Batman: Arkham video games, which share a similar exaggerated aesthetic with Snyder's vision of the DCU.
Justice League will be released November 17.