The 5 Best Deals in the Steam Winter Sale Today
Save your money, grab some of this year's best games.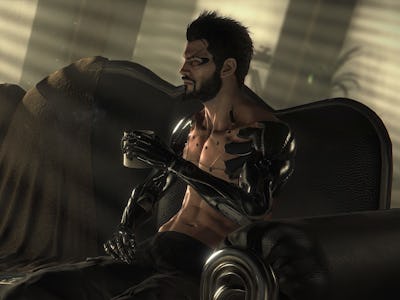 Nicholas Bashore
Valve officially launched Steam's annual Winter Sale today, cutting down prices across its digital marketplace on plenty of excellent PC games to add to your personal collection. The Winter Sale, unlike the Summer Sale, appears to be a little more straightforward with pricing though – sticking to a set catalogue of deals without shifting them around via timed discounts or specials. Regardless, it's still a great time to nab some of this year's best titles at a hefty discount if you missed them the first few times around, no matter what kind of gamer you are. Valve has tossed out some major price cuts on the year's best first person shooters, RPGs, strategy games, and some really innovative indie developer gems. If you've got another gamer on your holiday shopping list, this is the perfect time to load up their library with gift codes.
Here are a few notable deals worth looking at.
DOOM was easily one of the best video games of 2016. Created by id Software and published by Bethesda, this little revival of the classic franchise was every bit as good as we'd hoped for – complete with a fantastic metal soundtrack, face-paced movement, and the basic approach to first-person shooters that made the originals so damn good. It may take you down into hell, but boy is it a trip that everyone can appreciate in some way or another.
Hyper Light Drifter $11.99
Created by the talented team over at Heart Machine, Hyper Light Drifter is a project filled with creative passion and beautiful design that feels very similar to the classic Zelda experiences many of us enjoyed as kids. This 2D action RPG is filled with gorgeous pixelated landscapes accompanied by a soundtrack crafted by Distasterpeace, known for his work on Fez back in 2012 – which you should dive into yourself if you're looking for a great indie to spend your holiday break with.
Deus Ex: Mankind Divided $19.79
Deus Ex: Mankind Divided was an experience that stemmed off from the original game in Square Enix's revival of the cyberpunk franchise, Deus Ex: Human Revolution, from 2011. Even though it may not boast the same intricate story of deception that its predecessor does, Mankind Divided still stands as one of the best role-playing games to release in 2016 thanks to its phenomenal level design, cybernetic enhancements, and interesting side quests.
The Division $24.99
Even though The Division has seen a few rough spots since it first launched earlier this year, Ubisoft Massive have been working hard to improve the game with patches and content packages added through the downloadable expansions. The latest expansion, Survival, also includes an entire new mode akin to something you'd find in DayZ or H1Z1's Battle Royal too – which is definitely worth picking up with a few friends if you've yet to give the new updates a shot.
Dark Souls 3 $29.99
Dark Souls 3 may not be the perfect game for every type of player out there, but that doesn't mean you shouldn't consider giving it a shot if challenging experiences are something you seek to endure. Despite having a much easier introduction for newcomers, Dark Souls 3 features some of the most difficult encounters From Software has created so far. Once you rise to the challenge and learn how to defeat them though, the overwhelming sense of accomplishment you'll feel is something very few other video games offer.