Trump's Pick to Head the EPA is Actually at War With the EPA
Oklahoma Attorney General Scott Pruitt is more dangerous than Myron Ebell, professional climate change denier.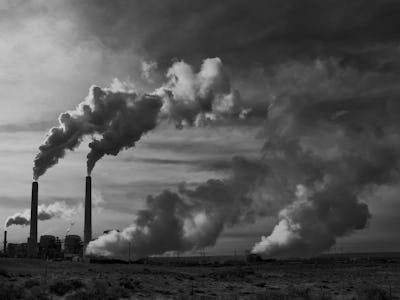 Wikimedia
It's official: Oklahoma Attorney General Scott Pruitt, the person who has wrote this year that "debate is far from settled" about climate change, has been selected by President-elect Donald Trump's transition team as the future administrator of the Environmental Protection Agency.
Folks who care about the future of the planet may spew out a sigh of relief; famed climate change denier Myron Ebell, who's heading the EPA transition team and was rumored to head the EPA, won't take the helm.
They shouldn't. Ebell may be paid by fossil fuel companies to spread lies about the science of global warming, but Pruitt does something objectively worse: He is paid by fossil fuel companies to wage an all-out war on environmental regulation with American tax dollars.
As Oklahoma's attorney general, Pruitt has sued the EPA several times over incoming regulations dealing with air quality and pollution. His challenges deal not only with rules limiting the greenhouse gas emissions that cause the planet to warm up, but also more local public health concerns like soot and particulate emissions that lead to smog pollution. He's lost every time.
Pruitt is in an "unprecedented, secretive" alliance with fossil fuel companies to fight a war against environmental regulation on their behalf, a New York Times investigation found in 2014. He has received more than $300,000 in contributions from the fossil fuel industry since 2002.
Anyone who was counting on Trump to weed corruption out of politics must now contend with rising evidence that the keys to the government will be placed firmly in the hands of industry interests, and the energy sector in particular.
What will happen when EPA's most powerful enemy is in the captain's seat? We're about to find out.