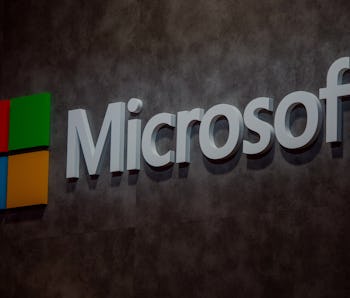 Innovation
Here's Why You Need to Watch Microsoft's Connect Event
Microsoft will spell out the future of development.
Getty Images / David Ramos
Microsoft's third annual developer conference will take place Wednesday through Friday this week, and if previous years are anything to go by, it's gonna be big. The catchily-titled Connect Conference is mostly targeted at developers, but there are signs that big things could be in store for the future of technology.
On Wednesday at 10 a.m. EST, Scott Guthrie, executive vice president of the cloud and enterprise group, will join principal program manager of Open Source .NET Scott Hanselman in a two-and-a-half hour keynote streamed live through the company website. It's also an interesting time for Microsoft: the company has announced plans to expand Windows Holographic to other virtual reality headsets, and the HoloLens is making its mark in the developer community. The Surface Studio, Microsoft's foray into desktop computing, has introduced a circular dial that promises a new mode of PC interaction.
Nobody's quite sure what Microsoft will announce at the show, but clues suggest something big is in store. Jennifer Marsman, a Microsoft developer evangelist who specializes in using machine learning and brain activity to improve lie detectors, said on Twitter that she is "very excited" for the announcements to come. Microsoft solution architect Robert Stackowiak also said that "cool stuff for developers and the open source community" will be on the way.
Last year's show may provide some clues. At the 2015 event, Microsoft revealed plans to open source Visual Studio Code, so developers can get into the nitty-gritty of the company's cloud development code editor. At the same time, Microsoft announced Visual Studio Dev Essentials, a cross-platform set of tools used for releasing apps for a number of devices and operating systems. Best of all, Dev Essentials is free.
Whatever Microsoft ends up announcing at the show, it's sure to mean big news for the developer communities. The impacts may only make themselves known further down the line, but any improvements to the tools used by software makers will help harness the power of Microsoft's exotic new hardware advancements. It's an exciting time.