Tesla and Solar City Will Talk More About Solar Panel Merger Today
This merger could be make-or-break for Tesla's energy ambitions.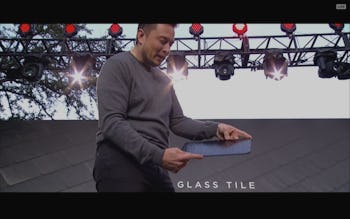 Tesla will hold a Q&A session with investors on Tuesday after it offers "additional information" about its planned acquisition of SolarCity, the solar panel company.
Ahead of the November 17 deadline for SolarCity and Tesla shareholders to vote on the merger, this seems like the final opportunity for management at the Elon Musk-related companies (he's the CEO of Tesla and chairman of SolarCity) to convince both companies' shareholders to approve the merger so Tesla can maintain its focus on accelerating widespread adoption of renewable energy.
Musk will likely make an appearance — he has repeatedly assured investors that the acquisition is a no-brainer and should be allowed to move forward.
He's also pushed the companies to work together. Here's what Musk told SolarCity investors during a call in August:
Really like solar and battery go together like peanut butter and jelly. You obviously need the battery, particularly as you get to scale and you want to have solar be a bigger and bigger percentage of the grid. If you don't have the batteries there to balance the grid and buffer the power, you really can't go beyond a certain percentage of solar in a particular neighborhood.
Musk used the call to reveal plans for a solar-harvesting roof that can feed energy to Tesla's Powerwall battery so people don't have to worry about installing solar panels. The roof, announced on Friday, is enabled by solar tiles that can defrost themselves to keep collecting solar power even after it has snowed.
Tesla expects the solar tiles to debut in California — though it hasn't revealed how much they will cost — and hopes to start installing the first solar roofs sometime in 2017. But those plans depend on the company's acquisition of SolarCity going through, and investors won't vote on the deal until the morning of November 17. So why tackle a joint project before anyone knows if the merger will pass?
We'll probably find out Tuesday evening. Tesla said that it plans to post new info on its investor relations website, which will also host the Q&A webcast, at 5 p.m. Eastern. A replay of the 30-minute Q&A is expected to be made available roughly two hours after it ends. With just over two weeks to convince investors to approve the deal, this Q&A could make or break Musk's plans for Tesla to help lead the world's shift to renewable energy sources.